Kids Hats Buyers Guide
Play all day with the perfect hat.
STEP 01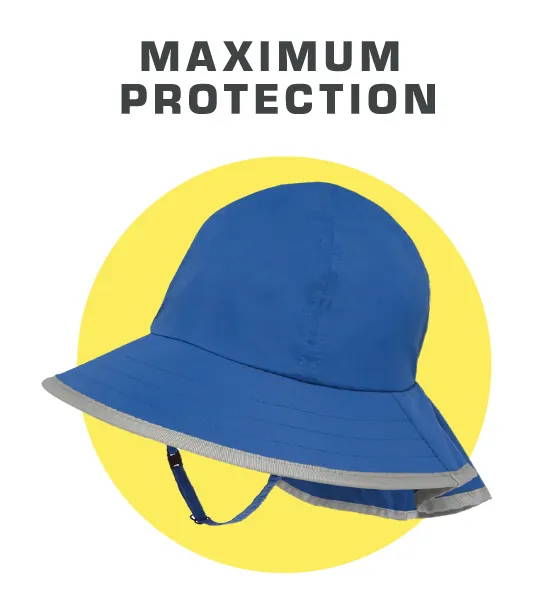 CAPED HATS
Be a sun superhero with our best-selling caped sun hats. With a wide brim and comfy cape, these styles provide maximum sun protection. Our caped hats are made from UPF 50+ breathable fabrics and feature adjustable sizing, excellent ventilation, and a Breakaway SmartStrap™ for safety.
WIDE BRIM HATS
With a wide brim all the way around, your little one will be made in the shade. Lightweight and comfy, our wide brim Kids' hats come with built-in UPF 50+ sun protection and a Breakaway SmartStrap™ for safety. These hats are also designed with crushable brims that allow the hat to be worn comfortably in a stroller or easily tucked away in a backpack or pocket.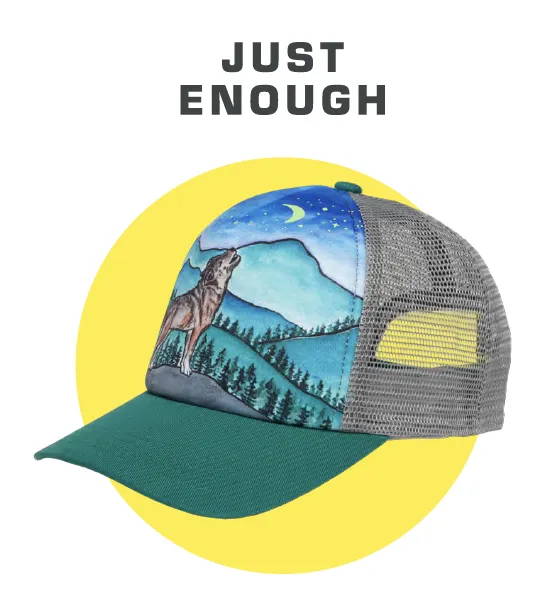 CAPS & TRUCKERS
Be the cool kid in a trucker hat or cap just for kids. Many of our truckers feature fun art that kids love. Adjustable StretchBack Sizing™, crown ventilation, and a wicking sweatband keep little ones comfy all day long.
Wrap your head around finding the perfect size.